Blast Pulser
Redlining Unity's physics engine (again!)
---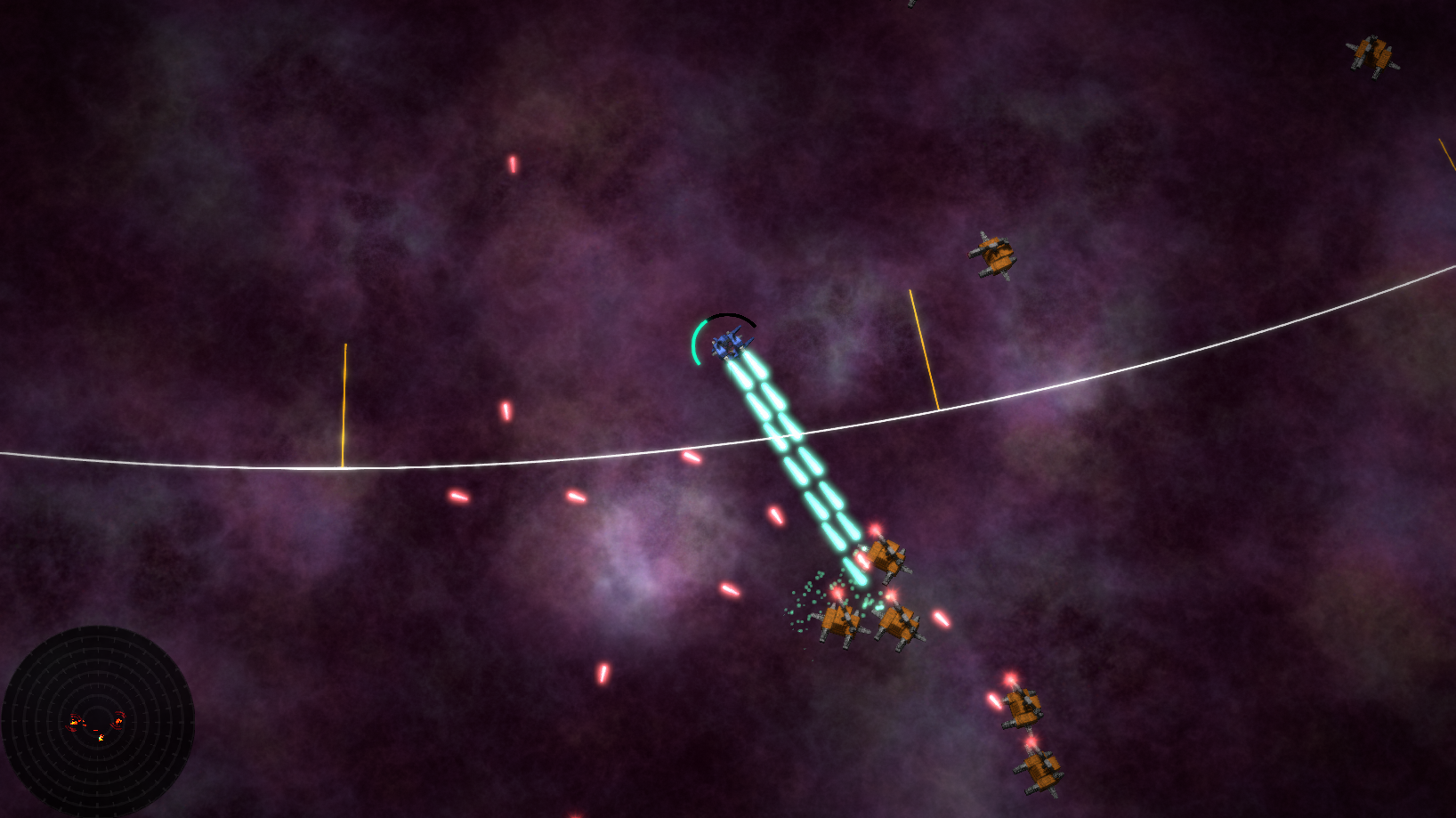 I increased the bullet movement speed. This also required increasing the rate of physics updates again. It's currently set to try and update physics once every 0.0025 seconds, or 400 times per second. (For comparison, the default setting is a mere 50 physics updates per second!) I hope this runs on everybody's computer. I have a sinking feeling it will limit the number of shots I can have on-screen at some point in the future.

In practice, this means your bullets almost always look like a straight line in front of you, since the bullets now move faster than the maximum frame rate. I literally can't take a screenshot that isn't a straight line or a spastic scatter.

So long, pretty, sweeping arcs of bullets. Hello quick, precise targeting!

Files
blast-pulser-windows-stable.zip
70 MB